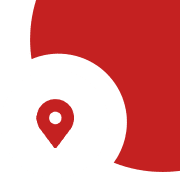 OUR ADDRESS
PO Box 206 Sheridan MT 59749

About Graham Drilling
Reliable water is critical to your well-being! You want to hire an expert with extensive local experience in drilling the perfect water well. That's why Graham Drilling specializes in water wells. We have 35 years of experience and are knowledgeable about the land, the geography, the hydrology, and the geology. 
Our well-trained employees provide professional service to every customer. We strive to have our employees attend continuing education courses and training on all equipment and supplies. 
Graham Drilling also specializes in the service and installation of well pumps, irrigation pumps, and water quality issues. Our professionals provide timely responses, competitive pricing, and a complete inventory of equipment for quick installation. 
Our expert employees are committed to providing the highest quality service for you!
Just wanted to thank your crew of Josh, Rick, and Bruce for getting me back up with water after my old well and water system failed on 12 Feb. Your crew expedited getting a new well in and getting it plumbed to the house.
Great service and great crew!
Thank you for your courteous and prompt service. The two laborers were very pleasant and thorough. 
Thank you so much for inspecting the well and pump at Dean Drive! I appreciate you guys getting out there on such short notice.
Dear Mr. Graham,
Thank you for the prompt, quality service last month!
You and your crew are great. Much appreciation from another happy customer.
05/10/2022 
Mr. Graham:
I just wanted to send you a note to thank you for getting my well drilled. I have lived a year without water and I cannot tell you what a joy is to have water coming out of the faucet. One year without water…showering at the YMCA, doing dishes at my office in the washroom sink, filling and packing 40-pound jugs, washing clothes at the laundromat…all just a memory now. So, thank you.
I also wanted to let you know that your employees are very professional and kind. I really appreciated Josh's expertise and the work he did.
When we had the other guys out to put the lines in, run the water to the house, and put the two hydrants, they were also very professional and kind.
Thank you so much for your work on this project. I am so thankful.